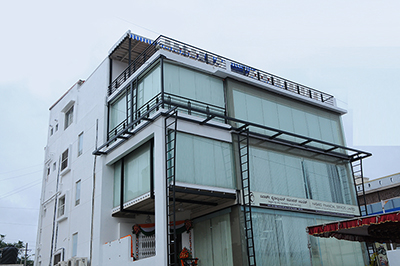 NABFINS Limited, [NABFINS] is a subsidiary of National Bank for Agriculture and Rural Development (NABARD) with equity participation from NABARD, Government of Karnataka, Canara Bank, Union Bank of India,Bank of Baroda, Dhanalakshmi Bank and Federal Bank. It is a non-deposit taking NBFC registered with the Reserve Bank of India and shall operate throughout India. The main objectives of the Company are to provide financial services in two broad areas of agriculture and microfinance. NABFINS provides credit and other facilities for promotion, expansion, commercialization and modernization of agriculture and allied activities. NABFINS shall engage in the business of providing micro finance services (with or without thrift) and other facilities to needy and disadvantageous sections of the society for securing their prosperity in both rural and urban areas.
NABARD, which is the world renowned apex development bank of our country and pioneered the world's largest microfinance movement, while promoting NABFINS has envisaged that NABFINS shall evolve into a Model Microfinance Institution to set standards of governance among the MFIs, operate with exemplary levels of transparency and operate at reasonable / moderate rates of interest.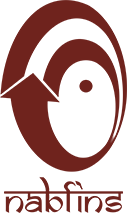 The moving ring in the logo symbolize the moving and vibrant organization
The arrow symbol shows the growth and development of the organization
Terracotta colour depicts rural India or rural life. This colour also represents simplicity, friendliness, dependability and health
Binddi in terracotta colour shows women empowerment.
The logo brings out the message about our values that we are an organization which balances business with inclusion, promotes livelihoods growth and development and driven by diversity.