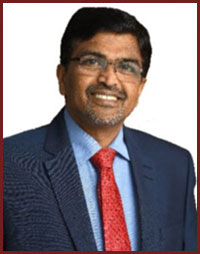 Shri Jiji Mammen
Shri Jiji Mammen in the cadre of Executive Director in NABARD has taken over the charge as Managing Director of NABFINS with effect from June 15, 2020.
Prior to his posting with NABFINS, he was the country head of Department of Refinance of NABARD at its head office in Mumbai. He is a post Graduate from the Indian Agricultural Research Institute, New Delhi and a Certified Associate of Indian Institute of Banking and Finance (IIBF). He also has graduated in law from Kerala University.
After joining NABARD in 1985, he served in 8 states in different capacities including two terms in Head Office, Mumbai and as State heads in Manipur, Rajasthan, Hyderabad & Telangana Regional Offices of NABARD. Shri Jiji Mammen was also the Faculty Member in Bankers Institute of Rural Development, Mangaluru.
Shri Mammen was assigned several consultancy assignments and has attended several national and international conferences/seminars and presented papers. A highlight of his career is that he headed the Micro Units Development and Refinance Agency Ltd. (MUDRA), a NBFC formed to support the flagship programme of Govt. of India viz. Pradhan Mantri Mudra Yojana for three years, as its founder MD & CEO. He is also a member of Working Group on Individual Insolvency under Insolvency and Bankruptcy Code, constituted by IBBI. He is also Director on the Board of NABSAMRUDHI, a subsidiary of NABARD.