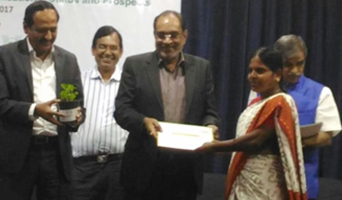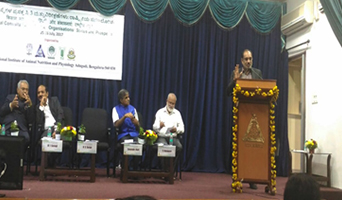 Dr.B.S.Suran, Managing Director, NABFINS has chaired the plenary session of "National Consultation of Farmers Organisation: Status and Prospects" organized by ICAR-NIANP on July 26, 2017 in Bengaluru. The farmers, representatives of producer organisation and delegates from various part of the country have attended the program. The session was co-chaired by Shri M.I.Ganagi, CGM, NABARD Karnataka Regional Office who is also a board member of NABFINS. The certificates and sapling were distributed to the participants by Dr.B.S.Suran and Shri M.I.Ganagi during the event.
While taking the plenary session Dr.B.S.Suran has pointed out that building an institution for poor is a tough task and the sustainability of such institutions like producer organisation is fully depend upon the passion and dedication of promoters. He also added that the producer organisations should not be created eying on the subsidy eligible for them. He opined that
"FPOs are not just aggregators of inputs and output of farmers; they are an aggregators of aspirations of poor farmers".