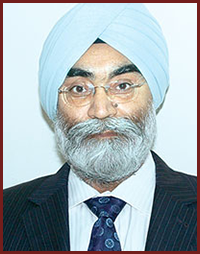 Prof. Dr. Charan Singh,
Visiting Faculty, IIM, Bengaluru
Prof. Dr. Charan Singh, an Independent Director on the Board of NABFINS Limited is a holder of post graduate research in Applied Economics (M. Phil) and also a holder of doctorate degree i.e., Ph.D. in Economics from University of New South Wales, Sydney. Prof. Charan Singh has the vast and rich knowledge, experience and expertise in the areas of macro-economics, monetary, fiscal and debt management, international reserves, financial markets and banking. He has served RBI for nearly two decades in various capacities, to name a few – as a researcher in the Department of Economic Analysis and Policy Division of international Trade and also in Division of Fiscal Policy during 19841991, as an Assistant Advisor between 1990-1997 in RBI's Internal Debt Management Department, as a Director (DGM) during 1997-1999 and Director (GM) during 1999-2009 in Internal Debt Management Department and Department of Economic Analysis and Policy Division of Banking and Development, Financial Markets monitoring Unit, Development Research Group etc. He had served as a Senior Economist in Independent Evaluation Office, International Monetary Fund, Washington DC for more than three years from August 2009 to November 2012. Since mid-December, 2012, he is serving as RBI Chair Professor of Economics at Indian Institute of Management, Bengaluru.
He has been into publication of various books and working papers in the areas of financial inclusion and social change, housing market in India, debt management etc.
Currently he is engaged in various membership assignments of think tanks / institutions viz., Member, Governing Body, Policy Foundation New Delhi, Member of Research Advisory Committee, BIRD, Lucknow, Honorary Fellow of SKOCH Development Foundation and Member of Confederation of Indian Industry, Karnataka State Council since 2015, Member of Informal Group on Housing, IMF Washington D.C.