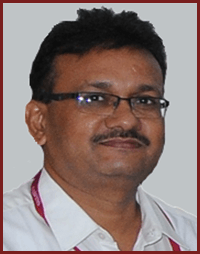 Shri . Manoj Chalakh ,
Dy.General Manager
Shri. Manoj Chalakh, in the cadre of Assistant General Manager in NABARD has taken over the charge of Deputy General Manager of NABFINS with effect from April 28, 2014.
He is having more than 21 years of experience. He holds a Master Degree in Technology from RTM Nagpur University.
He was working in Rural Development Expert as a before joining NABFINS.