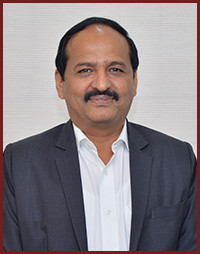 Shri M. I. Ganagi,
Chief General Manager, NABARD
Shri M. I. Ganagi is Chief General Manager and Secretary in NABARD and is presently heading its Secretary's Department at Head Office, Mumbai.
Shri Ganagi holds a B. Sc. degree in Agriculture and PGDM from IIM Ahmedabad. He has around 36 years of rich and varied experience in Development Banking which includes a stint as District Development Manager of Shivamogga district and as faculty in the Bankers Institute of Rural Development, Mangaluru. Before his present posting, he was heading NABARD's Karnataka Regional Office at Bengaluru.