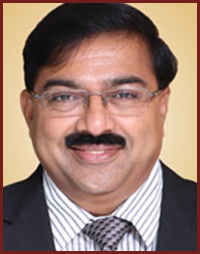 ,
Shri G. R. Chintala,
Chief General Manager, NABARD
Shri G. R. Chintala is the Chief General Manager in NABARD and is presently heading the Department of Refinance of NABARD at its Head Office, Mumbai. Prior to this he was heading its Micro Credit Innovations Department. He is a post Graduate from the Indian Agricultural Research Institute, New Delhi.
In NABARD, he has served in various capacities at Head Office, Mumbai and in Regional Offices. Shri Chintala was also the Vice President of Agri- Business Finance Ltd for a period of two years and also was the Director of Bankers Institute of Rural Development (BIRD), Lucknow.
Shri Chintala was assigned several consultancy assignments, the most prestigious one being "Road map for Amalgamation of Regional Rural Banks" in 2006 commissioned by the Govt. of India, which paved the way for consolidation of 196 RRBs into 43 and an assignment on "Efficacy of SGSY in meeting the aspirations of SC/STs", which led to the launching of NRLM (National Rural Livelihood Mission) throughout the country and phasing out of the SGSY.