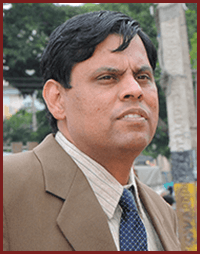 Shri Vinod Chandrasekharan,
Cheif Financial Officer
Vinod Chandrasekharan is a qualified Cost and Management Accountant and Company Secretary and a member of Institute of Cost and Management Accountants of India and Chartered Associate of Indian Institute of Banking and Finance. He has more than 15 years in NABARD with experience in handling Finance, Accounts and Credit. In NABFINS, he has been handling strategic planning, investment and institutional finance.