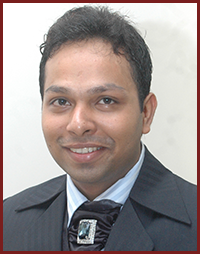 Shri. Rohit Omprakash Dube,
AGM – Information Technology
Shri. Rohit Omprakash Dube joined us in the year of March 2016. He is having more than 6 years of experience in IT services in BFSI sector. He holds a Bachelor's degree in Engineering from University of Mumbai and undergoing MBA Executive from Symbiosis Institute of Business Management from Bengaluru.
He was working in Kotak Mahindra Old Mutual Life Insurance Limited as a Senior Manager IT before joining NABFINS.