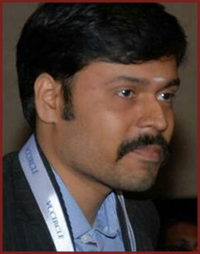 Shri. R .Sai Ranganathan,
AGM – Human Resource & Administration
Shri. R Sai Ranganathan joined us in the year of March 2017. He is having more than 7 years of experience in HR & Admin sector. He holds a Master of Business Administration (International Business ) from Pondicherry University.
He was previously associated with StartupXseed Venture Capital Fund Private Limited & Canbank Venture Capital Fund Limited as a Manager HR & Admin before joining NABFINS.